It's spring and the days are growing longer. Now is the time to be thinking about opening up your pool for the summer.
Here at Splash we firmly believe that it makes sense to summerise your pool nice and early. By this we mean as soon as the really cold weather is behind us. Understandably, many people think that pools need to be summerised in the summer. But leaving a pool shut down for too long is likely to result in the water turning green. Recovering a green pool can be a costly business so it really makes sense to get your pool ready early.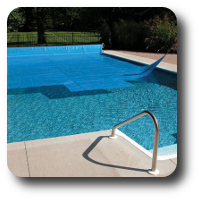 Why not let Splash carry out the work for you in the coming season? Our approach is to carry out the work over 2 visits.
On the first visit we would recommission the filtration equipment and start filtering the water for a short period each day. The water would be shock treated with a sanitiser and balanced. Later on when the weather warms up a bit we would call back to finish the job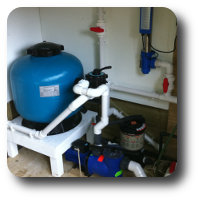 which would mainly be the cleaning of the pool. The water can then be heated and it's ready for use! Adopting this procedure virtually eliminates the risk of green water which can take many visits to put right.
If you would like to know more about our summerising service please fill in the form below and we will contact you. You will be asked if you require 1 visit only or the full service (2 visits) as we find that some like to carry out the second stage themselves. Either way is fine with us. We are flexible and more than happy to do as much or as little as people require. If you are unsure just leave this blank and we will discuss your personal requirements when we contact you.